Saint-Roch chapel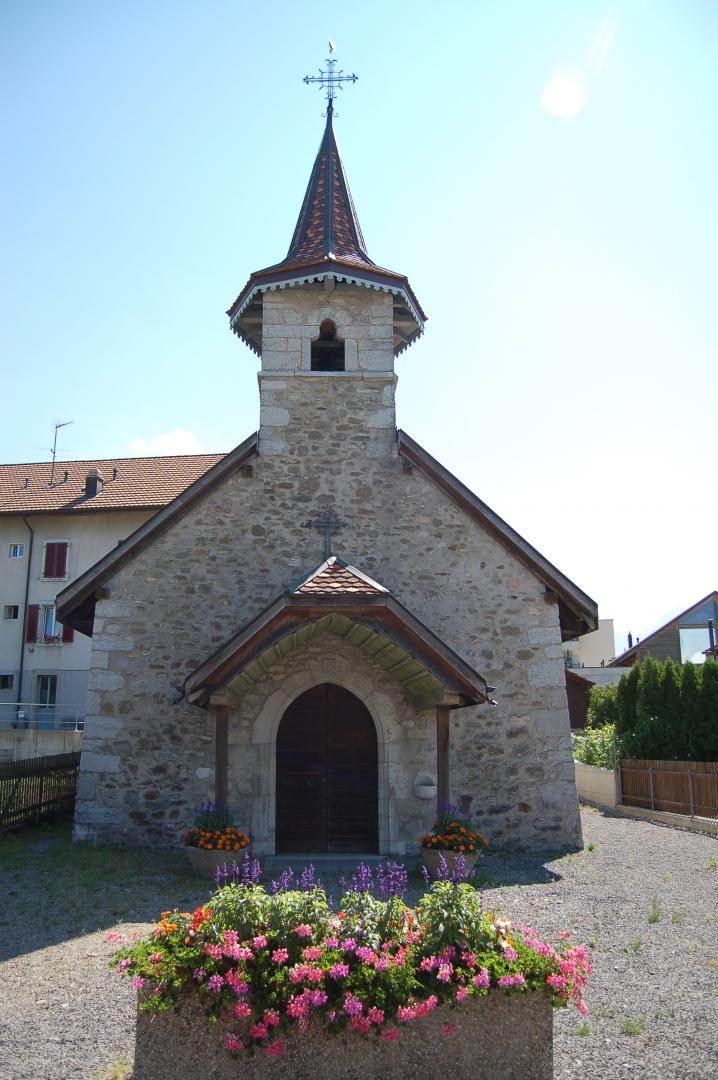 Description
In the 17th century, the plague that had decimated Europe prompted the municipality of Châtel-St-Denis to build this chapel dedicated to Saint Roch, as well as a cemetery for the plague-stricken.
Infected ships had arrived in Europe in around 1350, triggering an immense plague epidemic. This contagious illness, common to both man and beast, caused the death of a quarter of the continent's population in a few short years. Later, unknown contagious illnesses were often attributed to the plague.

The epidemics affected Switzerland in episodes from the mid-14th century to the late 17th century. The French-speaking part of the country was the most affected, with thousands of deaths. The construction of chapels formed part of the indirect measures taken to combat the illness. In Châtel-St-Denis in 1654, the authorities took the initiative of purchasing a plot of land to build the St-Roch chapel and an adjacent cemetery. The illness was so feared that plague victims were always buried outside the villages.

The chapel, consecrated in 1655, is dedicated to Saint Roch. The saint, who was born in the 13th century, took care of plague sufferers until he contracted the disease himself. He then retired to a deserted location. Legend has it that he was fed every day by a dog who brought him bread stolen from the table of his master. The dog and the bubo (a swelling of the lymph nodes) are his symbols.

A 17th century painting depicts Saint Roch with his dog. The stained glass windows, added in 1984, are by the Fribourg artist Charles Cottet. This graphic artist and painter has lived in the region for nearly all his life. The lead cames form the figurative framework of these windows.

The building has a charming little bell tower. Its bell was purchased in Thonon and took five days to carry it away to its destination.
---
Contact
Information
Unité pastorale St-Denis-Veveyse
Chemin de l'Eglise 27

1618 Châtel-St-Denis
+41 (0)21 948 73 23
secretariat@upstdenis.ch
http://www.upstdenis.ch/
Chapelle St Roch
Le Gottau 3
1618 Châtel-St-Denis
---
Useful information
The chapel is only open on request.
For visits inside the chapel contact Jean-Marc Monney, +41 79 413 42 88