Picnic Box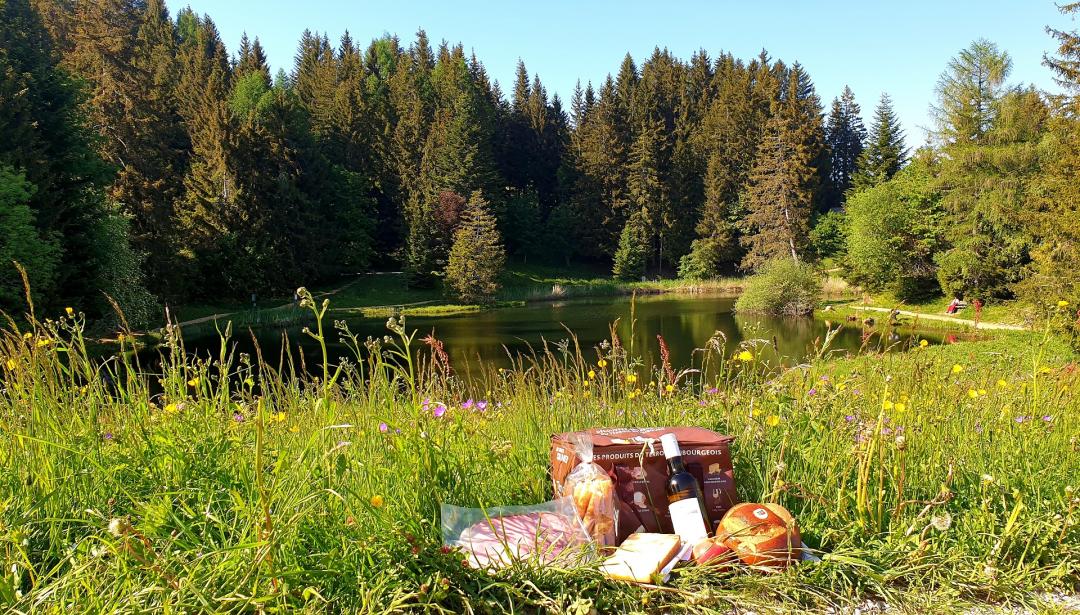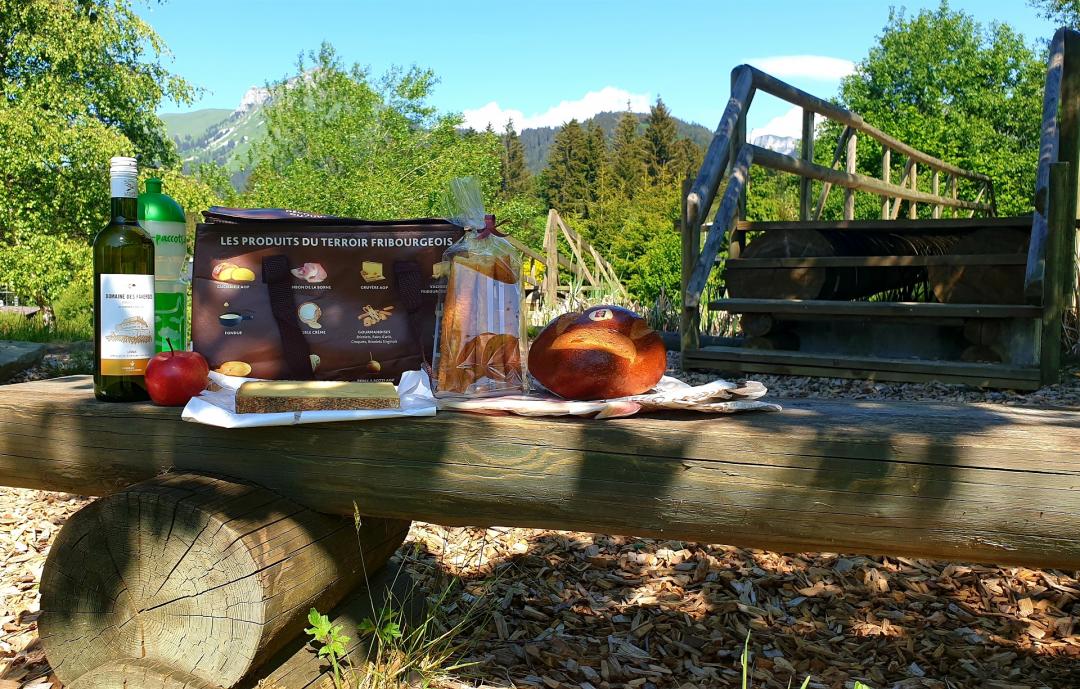 Description
The Fribourg Picnic Box with regional specialties.
Are you looking for the icing on the cake for your next trip? Then we have just the right thing for you: The Picnic Box consisting of Freiburg specialities. Available at various locations in the Region (see general information), you can try out and enjoy local specialities. No matter whether you are on your next hike or bike tour , the picnic can be packed into any backpack and is therefore the perfect companion for a little refreshment in between.

The Picnic Box was created in collaboration between the tourist regions of Les Paccots, Romont, Estavayer and Lake Murten Region with Terroir Fribourg (Association for the Promotion of Farmers, Producers and Craftsmen in the Canton of Fribourg) with the aim of promoting local consumption during holidays within Switzerland after the corona crisis and introducing both locals and tourists to the delicacies othe Canton of Fribourg.
---
Prices
Prices
Picnic Box classic or vegetarian: beverage, fruit or vegetable, sandwich or meal, dessert
19 CHF
Picnic Box kids: beverage, fruit or vegetable, 1/2 sandwich or meal, 1/2 dessert
9 CHF
Picnic Box deluxe: beverage, fruit or vegetable, snack, sandwich or meal, dessert, bottle of wine
39 CHF
Office du Tourisme Châtel-St-Denis / Les Paccots et la Région
Place d'Armes 15
1618 Châtel-St-Denis
+41 (0)21 948 84 56
info@les-paccots.ch
http://les-paccots.ch
---
Useful information
The picnic box is available at following locations:

- Maillard Gourmandises (only on reservation online)
- Auberge du Lac des Joncs (only on reservation online or via telephone 021 948 71 23)
- Hôtel de Ville Semsales (only on reservation online or via telephone 026 918 51 06)