Hotel Les Rosalys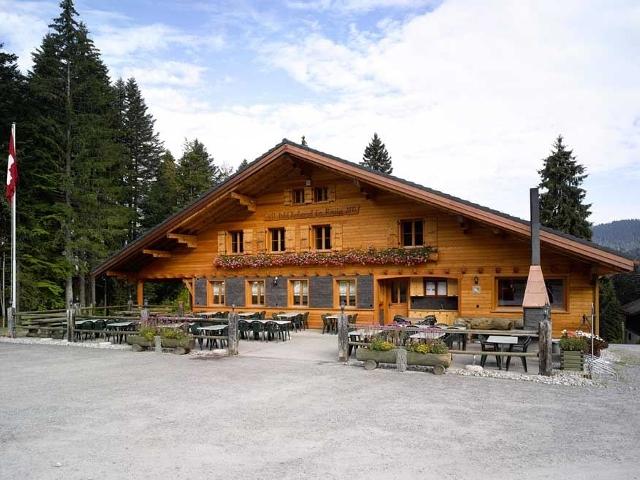 Description
Nice hotel with rustic rooms in a quiet environment.
Single room from CHF 60.-/night
Hotel proposing 5 rooms (10 beds), some with TV and bathroom inside and the others with bathroom on the floor.

The restaurant offers local specialities all over the year. In the summer, you can enjoy the barbecue on the terrace with a stunning view on the mountains.
During the hunting season, you can taste different meat dishes.

Lots of paths in the summer and in the winter. The hotel is located close to the pistes and the snowshoeingtrails.
---
Prices
Single room - Breakfast included
Room with bathroom and TV
75 CHF
Double room - Breakfast included
Room with bathroom and TV
130 CHF
Hôtel Les Rosalys
Antonio Amaral
Rte des Rosalys 20
1619 Les Paccots
+41 (0)21 948 80 80
lesrosalys@lesrosalys.ch
http://www.lesrosalys.ch
---
Useful information
- Parking
- TV in the rooms
- Playground
- Conference room
- Pets not allowed
- Credit cards accepted
- Cheques Reka accepted
- Wifi